Addiction is a disease,
not a moral failing.
Most medical aids pay for inpatient addiction treatment and we'll obtain pre-authorisation for you.
We offer the full continuum of care: outpatient, detox, primary care, long-term rehab, and halfway house / sober home reintegration.
Below are a few of the medical aid schemes we work with
Let us pre-authorise your admission
Welcome to Changes Addiction Rehab
Change your life today.
At Changes we provide specialised clinical care, family support and re-integration services, to those who need addiction treatment and recovery.
We offer our clients quality drug and alcohol rehabilitation treatment options, personalised to each patient, which are aimed at achieving lasting recovery and sobriety.
Our passion and purpose is centred on working with patients and their families to treat all forms of addiction while addressing each person's mental health needs.
We do this by approaching each patient in a dignified and understanding way, while delivering valuable, high-quality and life-changing recovery programmes.
We have a holistic approach to healing which focuses on more than just addiction recovery: We address the physical, mental, emotional, social and spiritual impact using drugs and/or alcohol has had on each patient.
Loved ones and families of patients can be integral to successful sustained recovery, providing strong support systems after individuals exit treatment. Loved ones are included and updated every step of the way in the patient's treatment process.
Changes Addiction Rehab is duly registered with both the Department of Health and the Department of Social Services.
There are more of us than you think
Assisting a loved one in need of help can change your life and theirs, make contact with Changes today.
At Changes, we get you clean and provide you with the tools to keep you clean.
More and more individuals are struggling with addiction every day. The most important thing for those who are affected is, in order to effect real Change, the individual needs to commit to starting the recovery process. Professional help is often needed but it is the patient's responsibility to use that help and take action.
"The drug problem in South Africa remains very serious," according to Dr. David Bayever from South Africa's Central Drug Authority. He said that at least 15% of South Africans have a drug problem "and we are only dealing with what we know about…this is only the tip of the iceberg".
Changes Addiction Rehab provides treatment from the initial assessment through to admission. We manage patient's clinical detox, and once this is complete, we develop a treatment plan for each client's individual and unique needs.
We offer primary, secondary and tertiary treatment programmes as well as relapse prevention care.
By delivering the best in residential, inpatient, outpatient, halfway house, addiction and substance abuse treatment programmes in Johannesburg, South Africa, we have been able to play a part in saving lives, restoring dignity, changing outcomes, healing families and shaping effective qualitative care within our industry.
We offer a recovery opportunity for a variety of addictions with personalised, dignified, hands-on treatment at our rehabilitation centres. Our experts have over 100 years of cumulative experience.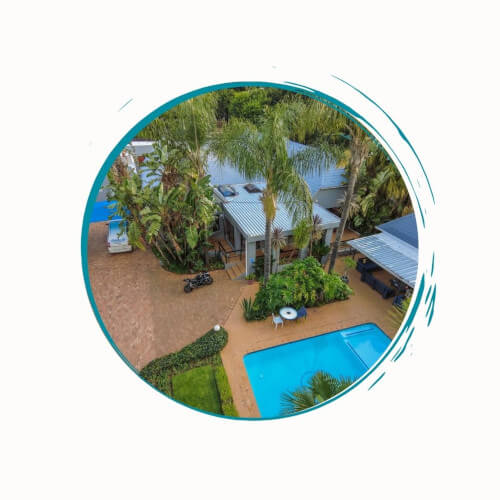 We understand the destructive disease of addiction has far-reaching consequences. We help our clients build up life skills again and assist them with re-integrating into society. It's possible for an alcoholic or addict to overcome their addiction and we play an integral part in facilitating the recovery process. We assist addicts and their families in a way that supports a full recovery.
"There is [a] very large number of individuals who have experienced and successfully resolved dependence on alcohol or other drugs. These individuals refer to their new sober and productive lifestyle as "recovery." … Recovery is defined … as a voluntarily maintained lifestyle composed of, and characterized by, sobriety, personal health, and citizenship."
– Betty Ford Institute 
Rehab and Detox:
Inpatient Treatment Programme
Our inpatient treatment centre provides holistic services aimed at helping patients to begin to live a recovery-focused life, free from active addiction. The treatment programme takes place over the course of 21 to 42 days.
Detox
Our detox process is managed by our experienced medical team. The aim of a detox is to safely remove substances like alcohol and drugs from the body while managing withdrawal symptoms when a person enters treatment and stops using substances. We provide a safe and expertly managed therapeutic detox supervised by medical professionals. Every person's detox may differ and will depend on the substance that has been abused and how long it was used for.
Inpatient Treatment
For individuals who have tried and failed to get sober on their own, inpatient rehabilitation treatment is an advisable option. With round-the-clock residential care, patients are equipped with knowledge about their disease and a multitude of tools that they can use to avoid relapse and stay clean and sober.
24 Hour Supervision
Medical and addiction professionals are available throughout the day and capable nursing staff are on the premises 24 hours a day, seven days a week. A doctor is also on call for any medical issues patients may experience.
Psychology
Drugs and alcohol are not only physically addictive, individuals also become psychologically dependent on their substance of choice. This makes access to psychologists, and psychology-based counselling, an important part of the recovery process. Patients at Changes have access to psychologists who are experienced in addressing the psychological aspects of addiction and recovery. Many of our clients have also experienced trauma in their past and are able to work through this trauma during sessions with our psychologists.
Counselling
One-on-one weekly sessions with experienced and certified addiction counsellors who help clients deal with the consequences of their addiction as well as identifying and overcoming triggers that could lead them back to using drugs or drinking.
Occupational Therapy
Occupational therapy can help individuals rebuild the skills and abilities that were harmed or lost during active addiction and can therefor assist patients with coping with life and its challenges. The aim of occupational therapy is to help clients by providing them with tools to cope and function optimally in and out of treatment.
BrainWorking Recursive Therapy®
BWRT is a new and innovative type of psychotherapy that has been shown to reduce the symptoms of negative emotions. It is especially helpful for people who have experienced trauma, anxiety, fears and phobias. BWRT is advantageous as it is rapid in terms of achieving results, aiming to address an individual's specific problem in only a few sessions.
Cognitive Behaviour Therapy
Cognitive behavioural therapy is a therapeutic technique that is well-established in treating addiction. It aims to improve an individual's motivation to change, to reinforce abstinence with rewards or incentives and to help prevent relapses through training clients to respond differently to cues that they would ordinarily respond to by using drugs and/or alcohol.
Motivational Enhancement Therapy
Motivational Enhancement Therapy helps individuals overcome any uncertainty or hesitation in engaging in treatment and stopping their use of drugs or alcohol. It aims to strengthen a person's internal motivation to change. 
12 Step Recovery
12 step programmes not only help people overcome addiction; they also serve as a guide to a new way of life. These fellowships connect clients with a community of people facing the same or similar challenges. 12 step fellowships provide an important post-treatment structure and help individuals maintain long-term recovery.
Addiction Education for Patients and Family
Patients and their loved-ones often benefit from a greater understanding of the nature of addiction and the process of recovery. At Changes we equip clients and their families with in-depth knowledge about the disease of addiction and how it traps individuals in cycles of destructive behaviour as well as how it impacts everyone who comes into contact with the addict or alcoholic.
Additional Treatment Options and Services
Outpatient Treatment Programme
Addicts who still have some semblance of a normal life and are able to function, or who have a job and a supportive family network, can take part in the outpatient programme.
Long-Term Treatment
Our long-term secondary programme provides patients with a holistic approach to treatment for a period of three months or longer, depending on the individual's needs. This option aims to address the client's addiction as well as any other underlying issues. This option is especially recommended for patients with a multitude of complex problems and for individuals who have been to numerous rehabilitation centres but who continue to relapse after short periods of sobriety.
Medical Detox
Many clients require safe medical detox to remove the drugs from their systems and to manage moderate to severe withdrawal symptoms that occur when they stop taking substances. Detox is necessary to prevent dangerous consequences from withdrawal as well as to ensure patients don't suffer. We provide safe and expertly managed therapeutic detox supervised by medical professionals including. Every person's detox will be different and will depend on the type of drug and how long it was used.
Halfway House Living
Our halfway houses are safe, structured environments for recovering addicts to get back on their feet and to reintegrate into society. They are able to face real-world challenges while benefitting from a supportive environment to overcome life's obstacles clean and sober. Clients follow a strict routine and there are a number of other safety measures in place. Clients are encouraged to look for work but, if not working, they participate in a daily therapeutic programme.
Addiction Intervention
An intervention is usually the last resort when it comes to making sure that your loved ones receive the help they need. Interventions need to be planned carefully and to be managed by a professional.
You're not responsible for your disease
but you are responsible for your recovery.
Change your life today.
Personalized Services For Each Client
The first step to makings a change starts with admitting that there is a problem. Whether you are the individual who needs help, or a loved one, understanding and accepting that you need professional help is essential to start the healing process.
The next step is to get in touch with us and find out what treatment is best suited for your long-term recovery goals. We'll assist you with costs, the medical aid approval process and, where necessary, involve a social worker for more complex situations that need legal assistance.
Once you are ready to be admitted, we work with you through the admission process and help you get settled in and then we begin the process of treatment, healing and recovery.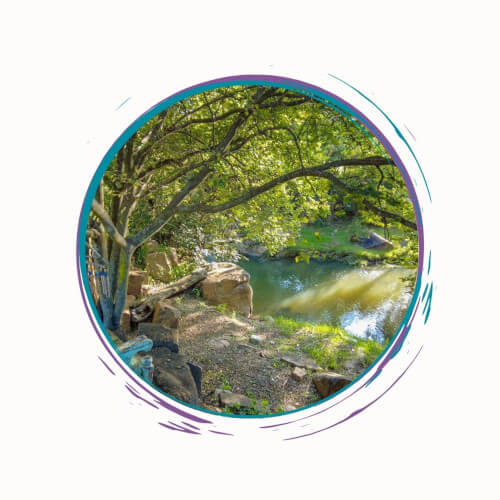 Family Guidance
In reality, addiction affects the entire family, not just the individual. We provide a strong, loving support system which can make the road to recovery that much easier.
Counselling
In reality, addiction affects the entire family, not just the individual. We provide a strong, loving support system which can make the road to recovery that much easier.
Relapse Prevention
The consequences of a relapse are numerous and even with all of the hard work that the addict has done with regards to their recovery, relapse can happen. At Changes Addiction Rehab we educate and support the family and addicts with the aim of preventing a relapse from happening.
Our Premises
216 Weltevreden Road. Northcliff
Sign up for our newsletter