Drug and alcohol rehab in Johannesburg
DETOX   •   REHAB   •   LONG TERM   •   OUTPATIENT    •    HALFWAY HOUSE
Welcome to Changes Rehab Johannesburg
Change your life today.
Changes provides specialised clinical care, family support and re-integration services, to those who need addiction treatment and long-term recovery. Our rehab centres in Johannesburg serve as a place of personal growth and healing. To create the best alcohol and drug recovery programme specific to each individual patient's needs, we work closely with each person in their recovery. Our clinical results are some of the best in the recovery industry, and our team is entirely committed to improving the lives of every one of our patients.
We offer our patients trauma-informed, high quality addiction treatment that's personalised to each patient, and aimed at achieving lasting recovery and sobriety.
Our approach is person centred, comprehensive, looks at co-dependent family dynamics and ensures that dual-diagnoses are treated to improve treatment outcomes.
We do this by approaching each patient in a dignified and understanding way, while delivering valuable, high-quality and life-changing drug and alcohol recovery programmes in Johannesburg.
We have a holistic approach to healing which focuses on more than just addiction recovery: We address the physical, mental, emotional, social and spiritual impact using drugs and/or alcohol has had on each patient.
Loved ones and families of patients can be integral to successful sustained recovery, providing strong support systems after individuals exit treatment. Loved ones are included and updated every step of the way in the patient's treatment.
Changes Rehab Johannesburg is duly registered with both the Department of Health and the Department of Social Services in South Africa.
More and more individuals are struggling with addiction every day. The most important thing for those who are affected is, in order to effect real Change, the individual needs to commit to starting the recovery process. Professional help is often needed but it is the patient's responsibility to use that help and take action.
Globally, "an estimated 31 million people who use substances suffer from substance dependency… The prevalence of substance use disorders [in South Africa] is twice the global average." – 2020 research published in the journal South African Family Practice.
The issue of alcohol and drug addiction in South Africa is gravely concerning, It's estimated that in Johannesburg alone a staggering 15% of the population of the population grapples with either alcohol or drug-related issues that may require professional rehab treatment,
Changes Rehab Johannesburg provides treatment from the initial assessment through to admission. We manage patient's clinical detox, and once this is complete, we develop unique treatment plan for each client's individual and unique needs.
We offer primary, secondary and tertiary rehab treatment programmes as well as relapse prevention care.
By delivering the best in residential, inpatient, outpatient, halfway house, addiction and substance abuse treatment programmes in Johannesburg, South Africa, we have been able to play a part in saving lives, restoring dignity, changing outcomes, healing families and shaping effective qualitative care within our industry.
We offer a recovery opportunity for a variety of addictions with personalised, dignified, hands-on treatment at our rehabilitation centres. Our experts have over 100 years of cumulative experience.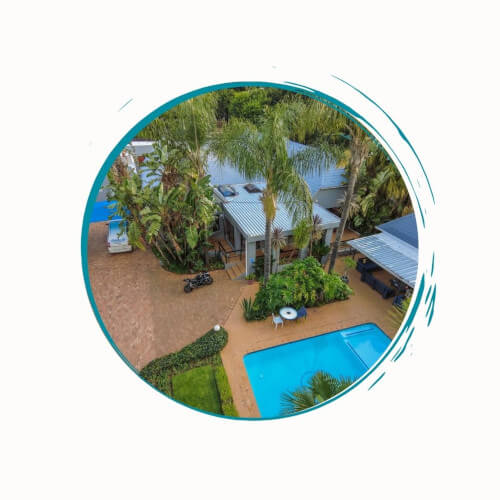 We understand the destructive disease of addiction has far-reaching consequences. We help our clients build up life skills again and assist them with re-integrating into society. It's possible for an "alcoholic" or "addict" to overcome their addiction and we play an integral part in facilitating the recovery process. We assist these individuals and their families in a way that supports a full recovery.
"There is very large number of individuals who have experienced and successfully resolved dependence on alcohol or other drugs. These individuals refer to their new sober and productive lifestyle as "recovery." Recovery is defined as a voluntarily maintained lifestyle composed of, and characterised by, sobriety, personal health, and citizenship."
– Betty Ford Institute
Rehab and Detox
Inpatient Treatment Programme
Our inpatient rehab centre in Johannesburg provides holistic services aimed at helping patients to make the transition from active addiction to a recovery-focused life. The treatment programme takes place over the course of 21 to 42 days and works toward resolving the many underlying causes of addiction.
We have taken meticulous care in selecting recovery processes that have been clinically proven to enhance the effectiveness of addiction treatment. This includes a blend of traditional therapeutic methods and contemporary, evidence-based practices. Our approach is holistic and comprehensive, addressing not only the physical symptoms of addiction but also the psychological, emotional, and social factors that often contribute to substance use disorders.
The Detox Center
Our detox process is managed by our experienced medical team. The aim of a detox is to safely remove substances like alcohol and drugs from the body while managing withdrawal symptoms. When a person enters treatment and stops using substances. We provide a safe and expertly managed therapeutic substance detox that is supervised by medical professionals. Every person's detox may differ and will depend on the substance and how long it was used for.
Inpatient Treatment Johannesburg
For individuals who have tried and failed to get sober on their own, inpatient rehabilitation treatment is an advisable option. With round-the-clock residential care, patients are equipped with knowledge about their disease and a multitude of tools that they can use to avoid relapse and stay clean and sober.
Think of the road to recovery not as a hard uphill climb, but as a journey you take step by step with a team of people who are there to help you. In-patient rehab centers for alcohol and drug addictions try to create this kind of environment, and there are many reasons why going this route could be a life-changing choice for you:
A Guide : The highly structured environment of in-patient rehab is meant to lead you away from potential problems and toward recovery. If you fill your day with useful things to do, you won't have much time to think about using drugs.
Never Alone : At an in-patient center, you're not just a number; there's always someone there to help you. Our caring medical staff is on call 24 hours a day, 7 days a week, ready to offer emotional support, help with withdrawal symptoms, give needed medications, and handle emergencies. No one walks the road to recovery alone.
When you go to an in-patient rehab center, you become part of a special group of people. When you're with people who know what you're going through, you're surrounded by a network of support, friendship, and shared experiences, which speeds up your road to recovery.
Pure Focus, No Distractions: In a world full of distractions, in-patient centers are a safe place where your recovery is the only thing that matters. You are taken away from the things that bother you and cause you stress in your everyday life, giving you the chance to focus on your healing journey.
Holistic Treatment: Rehab centers offer a full and personalized treatment plan that goes beyond traditional methods. This includes individual and group therapy, medication-assisted treatment, and complementary therapies like yoga, meditation, physical fitness activities, and nutritional guidance. We think it's important to treat the whole person, not just the addiction.
Learn, grow, and build: In recovery, especially, what you know is what gives you power. Inpatient rehab centers teach you about addiction and its effects, how to stop relapsing, how to deal with stress, and other important life skills. You'll leave not only sober, but also stronger and better able to deal with the challenges of life.
Recovery is a lifelong process that doesn't end when you walk out the door. So, we help you make a custom plan for aftercare, which could include transitional housing, outpatient treatment, meetings of a support group, and therapy.
In-patient rehab centers for alcohol and drug addictions offer a safe and supportive way to get better. They surround you with the tools and care you need to get over your addiction and build a better, healthier future. From here, you can start to get better.
24 Hour Supervision
Medical and addiction professionals are available throughout the day and capable nursing staff are on the premises 24 hours a day, seven days a week. A doctor is also on call for any medical issues patients may experience.
Psychiatry
Research has found that approximately half of people who suffer from addiction also have another mental health condition, for example anxiety, depression and bipolar disorder. This is referred to as dual diagnosis. Patients at Changes have the benefit of consulting with a highly experienced addiction psychiatrist who is able to assist with all of the individual's mental health needs.
Psychology
Drugs and alcohol are not only physically addictive, individuals also become psychologically dependent on their substance of choice. This makes access to psychologists, and psychology-based counselling, an important part of the recovery process. Patients at Changes have access to psychologists who are experienced in addressing the psychological aspects of addiction and recovery. Many of our clients have also experienced trauma in their past and are able to work through this trauma during sessions with our psychologists.
Think of psychotherapy at a rehab center as your personal toolkit, a set of powerful, useful skills and insights that are made just for you and can help you on your way to recovery. Here's why this kind of focused therapy is such an important part of getting better: The magic of psychotherapy is that it can be changed to fit each person. It's not a one-size-fits-all solution; instead, it's a personal journey of discovery. Each session is a chance to learn more about your behavior patterns, your triggers, and the reasons why you are addicted.
Our professionally trained therapists create a trusting and private space where you can talk about your thoughts, fears, and feelings without fear of being judged. This freedom can lead to breakthroughs and "a-ha!" moments that help find the problems that may have led to drug use.
Psychotherapy gives you a toolbox of easy-to-use, practical ways to deal with cravings, stress, anxiety, and depression. You can keep these tools, which will help you learn useful skills you can use when life gets hard. Our therapists are not just trained experts; they are also caring listeners who try to understand what you've been through. They will walk with you on your road to recovery and help you find your way with understanding and wisdom.
Psychotherapy isn't just about getting over an addiction. It's about becoming a better version of yourself who is stronger and healthier. It helps you become more self-aware and emotionally smart, which will help you not only on your path to recovery but in all parts of your life. Psychotherapy will teach you how to have healthier relationships, boost your self-esteem, and create a positive image of yourself. It gives you the tools to face the future with strength, lowering the risk of relapse and helping you get better for good.
Counselling
In the middle of Johannesburg, there is a team of certified and experienced addiction counselors who are ready to help you get better. With personalized, one-on-one sessions once a week, these professionals are dedicated to helping you get over your addiction and find the path to a healthier, happier life. Here's what happens during these sessions:
During these one-on-one sessions, you are the main focus. These counselors value the unique things you've been through and make sure their plans fit your needs. In group sessions, everyone is paying attention to everyone else, but in one-on-one sessions, you can go deep into your problems without worrying about being judged or being cut off.
Addictions usually leave behind a lot of physical, emotional, and social damage. Our experienced counselors will help you face these consequences head-on by working closely with you. Whether you're trying to fix broken relationships, deal with legal problems, or deal with health issues, they'll give you the advice and emotional support you need to get through these tough times.
Everyone has different things that could make them start drinking or using drugs again. One of the most important steps to long-term recovery is figuring out your own triggers. During these sessions, our counselors will help you find people, places, situations, or emotional states that could be a problem and come up with ways to deal with them.
It's not enough to know what your triggers are; you also need to learn how to deal with them. Our counselors have a wide range of tools and strategies that have been shown to work to help you avoid these triggers. This could mean learning new ways to deal with problems, changing how you react to certain things, or finding healthier ways to deal with stress and other bad feelings.
The main goal of these sessions is not just to help you stop drinking or using drugs, but also to help you become more resilient and confident in yourself. Our counselors want to give you the skills, knowledge, and self-assurance you need to stay sober, even when things get hard.
Occupational Therapy
Occupational therapy can help individuals rebuild the skills and abilities that were harmed or lost during active addiction and can therefor assist patients with coping with life and its challenges. The aim of occupational therapy is to help clients by providing them with tools to cope and function optimally in and out of treatment.
BrainWorking Recursive Therapy®
BWRT is a new and innovative type of psychotherapy that has been shown to reduce the symptoms of negative emotions. It is especially helpful for people who have experienced trauma, anxiety, fears and phobias. BWRT is advantageous as it is rapid in terms of achieving results, aiming to address an individual's specific problem in only a few sessions.
Cognitive Behaviour Therapy
Cognitive behavioural therapy is a therapeutic technique that is well-established in treating addiction. It aims to improve an individual's motivation to change, to reinforce abstinence with rewards or incentives and to help prevent relapses through training clients to respond differently to cues that they would ordinarily respond to by using drugs and/or alcohol.
Motivational Enhancement Therapy
Motivational Enhancement Therapy helps individuals overcome any uncertainty or hesitation in engaging in treatment and stopping their use of drugs or alcohol. It aims to strengthen a person's internal motivation to change. 
12 Step Recovery
12 step programmes not only help people overcome addiction; they also serve as a guide to a new way of life. These fellowships connect clients with a community of people facing the same or similar challenges. 12 step fellowships provide an important post-treatment structure and help individuals maintain long-term recovery.
Addiction Education for Patients and Family
Patients and their loved-ones often benefit from a greater understanding of the nature of addiction and the process of recovery. At Changes we equip clients and their families with in-depth knowledge about the disease of addiction and how it traps individuals in cycles of destructive behaviour as well as how it impacts everyone who comes into contact with the addict or alcoholic.
Additional Treatment Options and Services
Medical Detox
Many clients require safe medical detox to remove the drugs from their systems and to manage moderate to severe withdrawal symptoms that occur when they stop taking substances. Detox is necessary to prevent dangerous consequences from withdrawal as well as to ensure patients don't suffer. We provide safe and expertly managed therapeutic detox supervised by medical professionals including. Every person's detox will be different and will depend on the type of drug and how long it was used.
Long-Term Treatment
When you start our long-term secondary programme, you'll be treated in a holistic way for at least three months, and maybe even longer depending on your needs. This individualised programme is meant to help you not only deal with your addiction, but also find and deal with any underlying problems that may be making your struggle worse.
This long-term approach could be just what you need if you're dealing with a lot of complicated problems at once. It gives a long period of comprehensive care, giving enough time to learn more about these complicated problems and come up with good ways to deal with them.
Also, if your journey so far has been marked by multiple trips to rehab centres only to relapse after short periods of sobriety, this programme will give you a new perspective. By giving your recovery more time, you give yourself the space to understand and break the cycle of addiction. This makes it harder for you to go back to using, which strengthens your defences against relapse.
Our long-term secondary programme isn't just about getting sober right away. It's also about making changes that will last, giving you the tools and knowledge you need to stay sober after the programme is over. It's not just a treatment, but a journey towards a healthier, happier future.
Outpatient Treatment Programme
Our outpatient program is made for people who still have some parts of a normal life even though they are dealing with addiction. This program may be perfect for you if you are able to go about your daily life, hold down a job, or have a supportive family network. Let's look more closely at how this program could help you on your way to recovery:
Unlike in-patient treatments, which take up all of your time, outpatient programs give you the freedom you need to keep doing the things you do every day. Whether you have a job or take care of your family, our schedule works around your life, not the other way around.
One of the best things about outpatient care is that you can use the coping skills you've learned right away. You can use the knowledge and skills you learn in therapy right away as you go about your daily life. This gives you a more practical and integrated way to work on your recovery.
Having a network of supportive family members can help the healing process a lot. Our outpatient program includes family therapy sessions that give your friends and family the information and tools they need to help you get better. They will learn how to give you the best emotional support, how to respect your boundaries, and how to make your home a good place for your recovery.
Even though you're an outpatient, you'll still have regular check-ins with our certified and experienced Johannesburg-based addiction counselors. These sessions give you a chance to talk about your progress, deal with any problems you might be having, and keep making your recovery plan better as your needs and circumstances change.
Practicing sobriety and building resilience in the real world is easier if you can keep up with your normal routine while getting treatment. This method gets you ready for a smooth transition out of treatment, since you'll already know how to balance recovery with your everyday life.
We don't stop caring about your recovery when your session is over. As part of our outpatient program, you'll have access to a variety of support services, like helplines that are open 24/7 and recovery support groups.
Our outpatient program shows that getting better doesn't have to stop you from doing other things in life. You don't have to put your life on hold to beat addiction. With our help, you can manage your recovery while keeping up with your responsibilities and having the support of your loved ones. It's a path that combines recovery with real-life experiences to get you ready for a future in which you don't drink or use drugs.
Halfway House Living
Our Johannesburg halfway houses are safe, structured environments for recovering addicts to get back on their feet and to reintegrate into society. They are able to face real-world challenges while benefitting from a supportive environment to overcome life's obstacles clean and sober. Clients follow a strict routine and there are a number of other safety measures in place. Clients are encouraged to look for work but, if not working, they participate in a daily therapeutic programme.
Sober living at our halfway houses is more than just a place to stay.
It's a supportive community, a structured environment, and a stepping stone on your path to a clean, sober, and fulfilling life.
Designed as safe, structured environments, our halfway houses offer you a space to regain your footing, to reestablish your place in society while maintaining your hard-won sobriety. Here, you'll have the opportunity to face real-world challenges and experience real-life triumphs, all while benefiting from the supportive environment that's essential to your ongoing recovery.
Addiction Intervention
An intervention is usually the last resort when it comes to making sure that your loved ones receive the help they need.
Well-planned interventions are often a crucial turning point, a decisive act that can light the way to recovery for a loved one who is stuck in the struggles of addiction. Interventions need to be handled with great care, careful planning, and, most importantly, under the guidance of a professional.
You're not responsible for your disease
but you are responsible for your recovery.
Change your life today.
Personalised Services For Each Client
The first step to makings a change starts with admitting that there is a problem. Whether you are the individual who needs help, or a loved one, understanding and accepting that you need professional help is essential to start the healing process.
The next step is to get in touch with us and find out what treatment is best suited for your long-term recovery goals. We'll assist you with costs, the medical aid approval process and, where necessary, involve a social worker for more complex situations that may need legal assistance.
Once you are ready to be admitted, we work with you through the admission process and help you get settled in and then we begin the process of treatment, healing and recovery.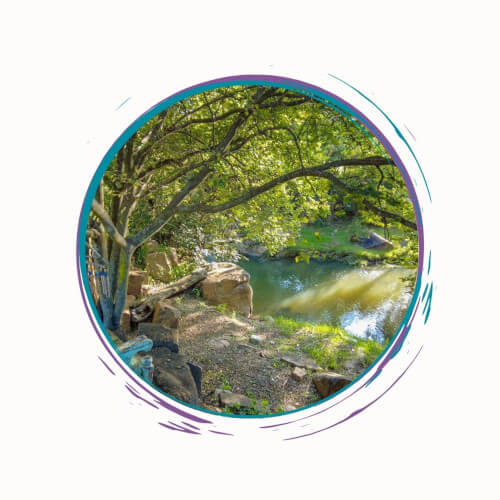 Family Guidance
In reality, addiction affects the entire family, not just the individual. We provide a strong, loving support system which can make the road to recovery that much easier.
Counselling
In reality, addiction affects the entire family, not just the individual. We provide a strong, loving support system which can make the road to recovery that much easier.
Relapse Prevention
The consequences of a relapse are numerous and even with all of the hard work that the addict has done with regards to their recovery, relapse can happen. At Changes Addiction Rehab we educate and support the family and addicts with the aim of preventing a relapse from happening.
Latest News in Addiction Treatment
Outside of being one of the best rehabs in Johannesburg, Changes Rehab provides in-depth articles and discussions about addiction treatment and recovery in Johannesburg, South Africa from the team and people who now live in recovery from active addiction.