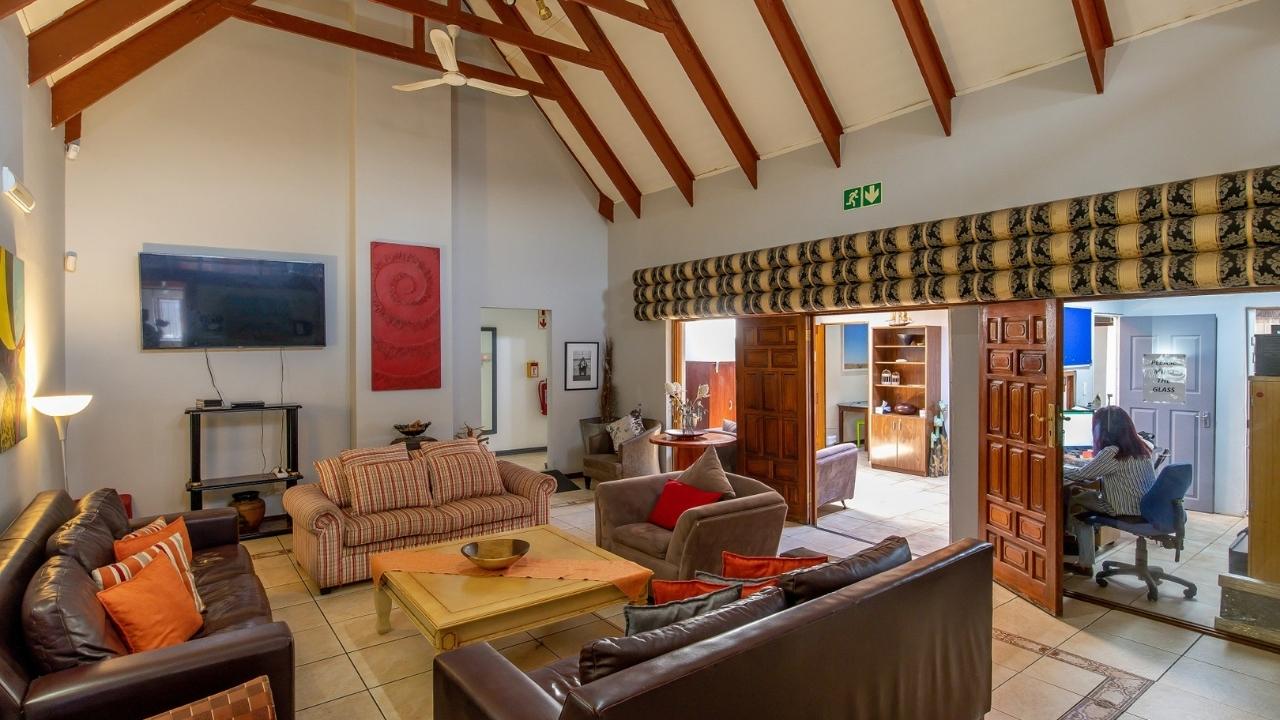 Usually takes 21 to 42 days
Changes' primary facility accommodates 16 patients and is situated in Northcliff Johannesburg. This is the most intensive phase of treatment and focusses on dismantling denial and assisting patient through detox and withdrawal. Patients have access to a number of therapeutic modalities on a day-to-day basis and are equipped with an array of tools for coping with life without the use of drugs or alcohol by the time they leave treatment. We believe in trauma-informed addiction treatment that is individualised to each clients' unique circumstances and needs. The facility is comfortable and secure, with 24-hour supervision including a registered and experienced nurse. Nutritious meals are provided and clients' dietary needs are considered and catered for.
Usually Takes 1 to 3 months
River Manor – colloquially referred to as 'The Farm' – is Changes' long-term treatment facility. Here clients are given the space and time to address their addiction in-depth in a safe and calm environment. It is a 20-bed facility located on a tranquil and spacious plot in Ruimsig. Patients have an opportunity to care for our farm animals, this promotes a benefit from animal therapy, including equine therapy. Clients follow a therapeutic routine and are guided by professionals as they develop and grow. There is ample time for self-reflection and clients are guided to develop a deep level of self-awareness. Long-term treatment greatly enhances an individual's chance of achieving successful long-term sobriety. Nutritious meals are provided and clients' dietary needs are considered and catered for. Clients benefit from 24-hour supervision including a nurse on night duty catering for any emergencies they may face.
Halfway Houses / Sober Living Homes
Johannes Halfway House is situated in Fairland, Northcliff while Auckland Halfway House is situated in Melville. At Changes' Halfway Houses clients are able to reintegrate back into society in a measured and staged manner. They are able to face real-world challenges while benefitting from support by Changes staff who help them overcome life's obstacles clean and sober. The environment is safe and comfortable with a strict routine and with a number of other safety measures in place. Clients are encouraged to look for work but, if not working, they participate in a daily therapeutic programme. Clients are also introduced to outside resources and communities that will support their recovery in the long-term. While residing in the Halfway House, clients still benefit from mediated group therapy three times a week as well as weekly individual sessions with experienced addiction counsellors. Our Halfway House managers are experienced in providing support for recovering addicts as needed 24-hours a day.