Step-by-step Guide
If you're limping from crisis to crisis due to your own or someone else's substance abuse, you may be asking the question: will my medical aid pay for addiction rehab?
Even more so when someone you love is dealing with a drug or alcohol addiction and it seems you're just living from one chaotic incident to the next.
Here's a step-by-step guide to help you find everything you need to know about getting your medical aid to pay for rehab and your treatment process started.
Step 1: Understand the Treatment Needed
The first step towards addressing addiction is to understand it as a recognised brain disease that needs to be treated appropriately with evidence-based techniques. Professional addiction healthcare practitioners refer to addiction as substance use disorder or alcohol use disorder.
This "Am I Addicted" quiz, can help you assess whether you have a problem and what kind of treatment you might need.  However, this is not a substitute for an official diagnosis or rehab referral: See a mental health professional or contact us for an assessment.
Step 2: Research Your Medical Aid Scheme
Medical aid schemes in South Africa are required to pay for drug and alcohol addiction treatment under the Prescribed Minimum Benefits (PMB), but few plans pay out at the full rehab rate. Most medical aid plans require a co-payment for the 21 days of inpatient addiction rehab. Currently, Discovery Health Scheme is the only medical aid to pay for 3 days of medically supervised detoxification as well. So Discovery medical aid members get a 24-day inpatient addiction rehab allocation per year. If you are unsure of whether your medical aid will pay for addiction rehab, alcoholism included, contact us and we can pre-authorise on your behalf.
Step 3: Apply for Authorisation
Changes Addiction Rehab will take your info (medical aid number, main member's name and ID) and provide your medical aid with the relevant ICD-10 codes as they relate to AUD or SUD (alcohol use disorder or substance use disorder). This is usually a very quick phone call with our practice numbers (GP, psychiatrist and clinic codes) and we'll get back to you with the authorisation number and how much the co-payment will be. This does not mean that you have to come to Changes Rehab.
But you'll know whether your medical aid will pay for addiction rehab in a short amount of time. Many good rehab centres will manage this process for you to limit the administrative burden placed on you, as the client.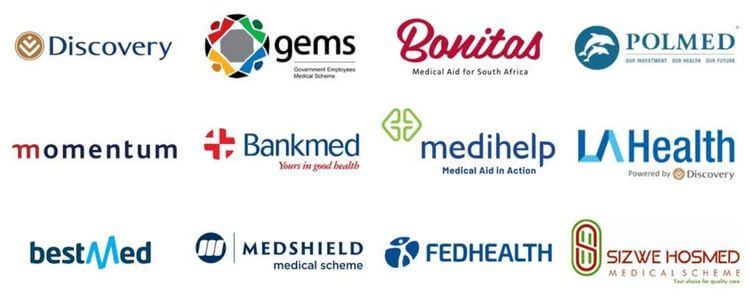 Step 4: Choose a Rehab Centre
Consider factors like the centre's approach to treating addiction as a brain disease (this is now scientifically proven), the range of HSPCA-accredited healthcare professionals on the clinical team, and if they are equipped to treat co-occurring psychiatric disorders like anxiety, depression and ADHD. Other important considerations are whether they offer long-term rehab via secondary care and halfway houses as well as outpatient and aftercare group therapy. The research is clear, remaining in some form of addiction treatment across the long term produces better outcomes.
In fact, for severe addictions to alcohol or other drugs, treatment lengths of less than 90 days have proven to be of little value. It's also essential to choose a rehab centre that is registered with the Department of Social Development as well as the Department of Health. Addiction rehabs that are not registered with the DSD and DOH are unlikely to provide professional addiction treatment and your medical aid is not going to pay for addiction rehab at these places.
Step 5: Undergo Addiction Treatment
Once authorised, you can then begin your journey towards recovery. The duration and nature of treatment will depend on the severity of your addiction and the treatment plan created by your healthcare provider. If you exit addiction treatment prematurely, you may be asked to sign an acknowledgement that you refused hospital treatment (RHT): This may result in your medical scheme withdrawing coverage and you being held responsible for the account.
Step 6: Post-Treatment Support
The journey doesn't end when you leave the rehab centre and post-treatment support is critical in preventing relapses. Check if your medical aid scheme covers aftercare support, such as outpatient sessions with a counsellor or psychologist.
Why Does Medical Aid Pay For Addiction Rehab? A Look at the Law
The legislation surrounding rehab and medical aid coverage significantly influences your journey to recovery. In South Africa, the Medical Schemes Act 131 of 1998 governs the operations of all medical aid schemes. This act, along with the regulations under it, stipulates the minimum benefits (PMBs) that all medical aid schemes must provide, which include certain treatments for addiction.
However, understanding the specifics of these legal provisions can be complex. For example, your medical aid scheme may cover inpatient rehab, but the duration and extent of this coverage may vary based on the scheme's interpretation of the law.
Moreover, the introduction of the National Health Insurance (NHI) Bill could potentially alter the landscape of medical aid coverage and rehab services. While its full implications are still unfolding, it aims to provide all South Africans with access to quality healthcare services.
Out-of-Pocket Costs
While your medical aid scheme may cover certain aspects of rehab, it's important to recognise that not all costs might be covered. These could include co-payments, deductibles, or services deemed outside of your medical aid scheme's benefit design.
A co-payment is a fixed amount you pay for a covered healthcare service, usually when you receive the service. Most medical aid schemes cover about two-thirds of inpatient addiction rehab costs, and it's likely you'll be required to pay the remainder.
Alternative therapies, certain medications, or extended inpatient stays might not be covered, leading to out-of-pocket expenses. Furthermore, aftercare services like ongoing counselling or support groups might come at an additional cost. It's essential to discuss these potential expenses with both your chosen addiction rehab and your medical aid scheme. This will allow you to plan accordingly and ensure that expenses are planned for.
FAQs
Are there rehab centres in Johannesburg that accept medical aid?
Yes, many addiction rehab centres in Johannesburg accept medical aid. Always confirm with the centre and your medical aid scheme before commencing addiction treatment.
What if my medical aid scheme refuses to cover my addiction treatment?
If your scheme refuses to cover your addiction treatment, you can lodge a complaint with the Council for Medical Schemes, which is a statutory body that regulates private health insurance. However, waiting periods are reasonable from the medical aid schemes' perspective. You can't expect to join Discovery medical aid on Monday and have them pay for addiction rehab on Tuesday. Yes, we sometimes get calls asking if this is possible…
What are the Prescribed Minimum Benefits (PMBs) in relation to addiction treatment?
PMBs are a set of defined benefits that ensure all medical aid scheme members have access to certain minimum health services, including treatment for chronic conditions and emergencies. Some addictions are considered chronic conditions, and treatment may be covered under PMBs.
What happens if I relapse after treatment?
Relapses can happen, and it's essential to seek help immediately if it occurs. Your medical aid scheme may cover the costs of relapse treatment, but this will depend on your specific scheme and its conditions. It's also critical to engage in post-treatment support to minimise the risk of a relapse.
Do all rehab centres offer the same type of addiction treatment?
No, rehab centres can vary significantly in their approach to treating addiction. Some focus on behavioural therapy, others might use medication, and many use a combination of methods. It's important to find a centre whose approach aligns with your needs and beliefs.
Are there outpatient treatment options available in Johannesburg?
Yes, there are numerous outpatient addiction treatment options available in Johannesburg. These options allow you to continue living at home while receiving treatment and can be a good fit for those with less severe addictions or significant work or family commitments. However, it is rare for medical aid schemes to cover outpatient addiction programmes.
Is it possible to have my addiction treatment kept confidential?
Yes, confidentiality is a key aspect of addiction treatment. Your medical aid scheme, your doctor, and your treatment centre are all legally bound to respect your privacy.