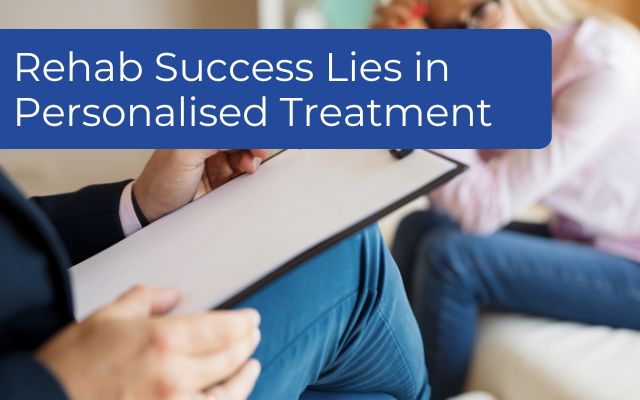 Addiction treatment is usually comprised of a number of different types of therapies that work towards a successful rehab admission and recovery. Group therapy is important as it allows the client to connect and relate to other addicts or alcoholics.
But group therapy should not replace an individualised approach.
Each client is different with a unique history and set of circumstances.
This is the seventh post in our blog series 20 things you should know about rehabilitative treatment: What works. This list was compiled by the European Association for the Treatment of Addiction, according to the latest evidence.
Research has shown that approaching each client as an individual and developing a personalised treatment programme delivers the best results when it comes to successful outcomes.
This is because there "are individual variations in the personal meaning of substance use, in the intensity and frequency of use, and its associated harms".
For example, each person has a particular and unique set of triggers that could provoke him or her to relapse after treatment.
There are differences in the substances used, the extent of the addiction, environmental factors leading to substance abuse and in underlying mental or physical health problems.
All these circumstances, particular to each client, need to be addressed in treatment in order to adequately help and treat the client.
As such, a one-size-fits-all approach will not work considering how different each client's circumstances are.
A recognised barrier to successful treatment is a lack of responsiveness to the client's perceived needs.
When choosing a rehabilitation centre it is important to find a facility that uses a patient-centred care approach. This approach is "rooted in a philosophy that 'puts the person first'" and "aims to meet client's unique needs and preferences, enhance their experiences with care and involve them in all elements of treatment planning and delivery".
The length of treatment, approach, setting (inpatient or outpatient), range of issues addressed, use of medication etc should be tailored to the individual and their unique circumstances.
This should be based on an assessment of the individual's needs and expectations.
A person's needs may change during treatment and treatment plans should be reviewed and adapted accordingly.
There is always help and there is always hope and help available. Changes Rehab Johannesburg is here to guide and support you through each step.
Call 081-444-7000 or email [email protected] to get the help you need today.